Low Cost and Reliable Waste Disposal in London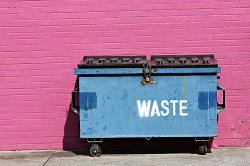 If you have any kind of rubbish that you need to get rid of, let the experts take care of it. We at Cheap Rubbish Removal specialise in rubbish disposal, and can collect and dispose of any rubbish you have no matter how small or large the pile. We have been in the business for decades and have built up a reputation for being one of the most reliable waste disposal companies in London. That's because we fully commit ourselves to our customers and always show up on the time and date specified.
We also offer the lowest costs and multiple special discounts
on our services, with no hidden costs. To reserve your appointment now, simply call us on
020 3744 5548
today.
What We Offer
Our services are available for any residential or commercial property in London. If you are concerned the rubbish you need disposing of is too small or too big, don't worry. Whatever the size of the waste disposal job required, you can count on us to help. Please feel free to contact our team to discuss your needs and they can provide a free quote for you. Appointments for rubbish disposal can be booked either as one-off or as a regular service. The regular service can be multiple times per week, month, or however it suits you. We are so confident that you will be happy with our services that we offer a money back guarantee in cafe of you're not totally satisfied.
How to Reserve Your Appointment
If you would like to book either a one-off appointment or schedule a regular collection with us, then you just need to get in touch.
Our expert team is on standby to answer all your enquiries
regarding our services. We have a very open agenda that allows us to book your rubbish collection on the days and times you prefer. We are in service during the weekdays including after usual business hours, as well as operating our waste disposal service on holidays and weekends. Once you know when you want your rubbish cleared, the next step is to speak with our expert team on
020 3744 5548
and reserve your appointment at your most convenient time.
Meet Our Team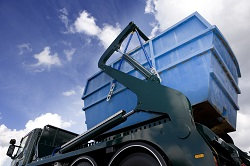 Our team has between them years of experience, are fully trained and use only the latest equipment that enable them to provide you with the quality waste clearance service that you deserve. They always aim to deliver the highest level of customer service and thanks to them, we know that you will be more than happy with the service we offer you. All our members are highly trained and fully insured so your safety and security is guaranteed.
Here are some of the great benefits you get with our services:

• Skilled and experienced removalists
• No hidden costs
• Huge discounts available
• Flexible timetable with weekday and weekend options
• Customer support readily available all the time
• We recycle wherever possible
• Money back guarantee
Our Commitment to Recycling Waste
Part of our superior quality in the industry of waste clearance comes from not only our exceptional customer service and reliability, but also from our commitment to recycling. It has become an increasing priority for us to recycle any rubbish we collect wherever possible. When you use our services at Cheap Rubbish Removal, you too can feel good knowing that your rubbish has gone some way to contribute to a cleaner environment. Choosing to have your rubbish collection with us is a good step towards a greener London.
For a high quality yet low cost waste removal service, look no further than us.
Don't miss out on some of our exclusive discounts we have at the moment by calling us on
020 3744 5548
.