Quality and Low Cost Rubbish Collection in London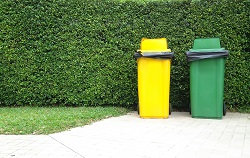 Collecting and disposing of rubbish is a dirty job and can take a lot of effort and time to do the work. It also requires specialist equipment and transportation of the waste. That's where we at Cheap Rubbish Removal can step in to help. Our rubbish collection team will collect and dispose of any waste or rubbish that you want to get rid of in your residential or commercial property in London.
We offer some of the lowest prices in town
and yet never compromise our high levels of quality and customer service. Our prices are even lower at the most for waste disposal thanks to some special discounts we have. Call us anytime to chat with our experts on
020 3744 5548
.
What Our Waste Collection Covers
Our rubbish removal is available throughout the whole of London and we cover all residential and commercial properties. This makes our service accessible to pretty much everyone. We offer a highly comprehensive service with various options available. We can collect and dispose of your rubbish as a one-off basis. This can be arranged no matter what size the rubbish pile is. We work with any sized jobs. We also offer more regular services where we cover a scheduled rubbish collection over a period of time on the days and time best for you. You can reserve an appointment with is either on the weekdays or on the weekends. During the week we operate the entire day including mornings and evenings.
How To Get in Touch with Us
If you are looking for a one-off or regular rubbish disposal service, then you can count on us. We have a customer support help line both online and over the phone so it is very simple to speak with one of our expert team today. Our helpful waste clearance team are a friendly group and are more than happy to answer any of your questions regarding our waste collection services. Simply call us now on
020 3744 5548
to speak with one of the team.
They will give you a quote based on your requirements
and can reserve your appointment over the phone. It's that easy! If you are unsatisfied in any way, we offer a money back guarantee, no questions asked.
Convenient Times for You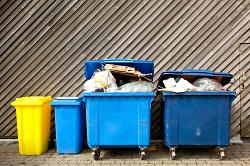 We try to give the maximum customer service we possibly can. To help us to do this and give you more options, we operate every day throughout the week and almost all hours. We have appointments available for the mornings, days and evenings as well as the weekends and holidays. Whenever you need our services, we can reserve the perfect appointment for you. We are known for our reliability and we can guarantee that we'll arrive on time.
Here are just some of the main benefits you will get from our services:

• Experienced and reliable team
• No hidden costs and exceptionally low prices
• Free consultation and quote
• Various discount and deals available
• Weekday and weekend appointments
• 100% commitment to customer service
• Recycling policy
A Company You Can Trust
When it comes to rubbish collection, the last thing you want is to have any hassle with no-shows or needing to be fully involved with the process. That's why you need a company you can trust. Cheap Rubbish Removal has built up a strong reputation in London as the market leader in waste disposal. We always arrive on time and you can leave us to get on with the job with minimum guidance. You can trust our prices too.
Our rubbish removal service operates on a strict transparency policy
where all our quotes are up front and without any hidden charges at all. To get a free quote and reserve your appointment today, call us on
020 3744 5548
.